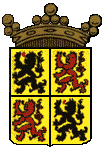 ---
AUTEURS : Mode d'emploi

---



<!...font size=+0,9>.
Liste des AUTEURS des "Fichiers Index" composant la Base de données:

Authors'coordinates: how to get in touch with the Index Files owners
---
<!...font size=-11>Les réponses aux questions posées vous arrivent sous forme d'un fichier texte.
Chaque ligne correspond à une personne, un nom dans la Base de données WALLONIA.
Au début de chaque ligne, vous trouvez un nombre en 4 chiffres (ou lettres...) qui vous renvoit à un nom de fichier, qui correspond le plus souvent au nom du déposant.
Exemple: 0011 = BARNICH.TXT ou 0023 = WIOT.TXT
Cette page vous donne les coordonnées de ces déposants. (qui peuvent alors être atteints par E-Mail, Poste ordinaire ou

...)
Pour ceux qui ont transmis leurs données dans la dBase, et qui ne possèdent pas de modem, une liste imprimée des patronymes et cette liste peuvent être obtenues en contactant le club dont l'adresse suit. Joindre un timbre (34 Fb) pour le retour du courrier.

Answers to your requests come in ASCII (*.Txt) format files.
Each line/record begins with a a file number, which refers to the name of the proprietor.
Example: 0011 means BARNICH.TXT or 0023 means WIOT.TXT.

Ci-dessous, voici ce que vous obtenez
find here under what you get from Georges
0011 BERNIQUE;GERARD;1802;Auby (B)
0023 BERNIQUE;JEAN BAPTISTE;1797;1825;Auby (B);Auby (B);
0026 BERNIQUE;MARIE;1825;1849;Auby (B);Cugnon (B);

Forme :
PATRONYME;PRENOM;annee_naiss;annee_deces;lieu_naiss;lieu_deces;
which means :
SURNAME;1st NAME;birth_year;death_year;birth_place;death_place;
This page shows how to get in touch with these people, either by E-Mail, Snail-Mail or

call.
Don't be angry after us if every word is not translated in English: this dataBase is designed with the primary aim targeted at helping French speaking belgian newbies.
WALLONIA Asbl, rue du Potier 7, B-6700 SAMPONT / ARLON (Réunions mensuelles)
(Utilisez la commande "Find", menu "Edit" pour rechercher un nom particulier)
(Use "Find" under "Edit" menu to find a surname)
---
Retour à la liste des Auteurs et leurs coordonnées!
Back to the Autors'list and their coordinates!
---
VISITEZ LE SITE WALLONIA
Voir les autres listes de Patronymes/See other Surnames lists
Back to the Wallonia Home Page Click Here!
---
1er Jul 1997 -- Révisé le 27 Sept 1998. - © : Wallonia asbl
Remarques : envoyez vos remarques à mon Email

---